Upcoming Events
Follow us on facebook for latest updates on events & promos!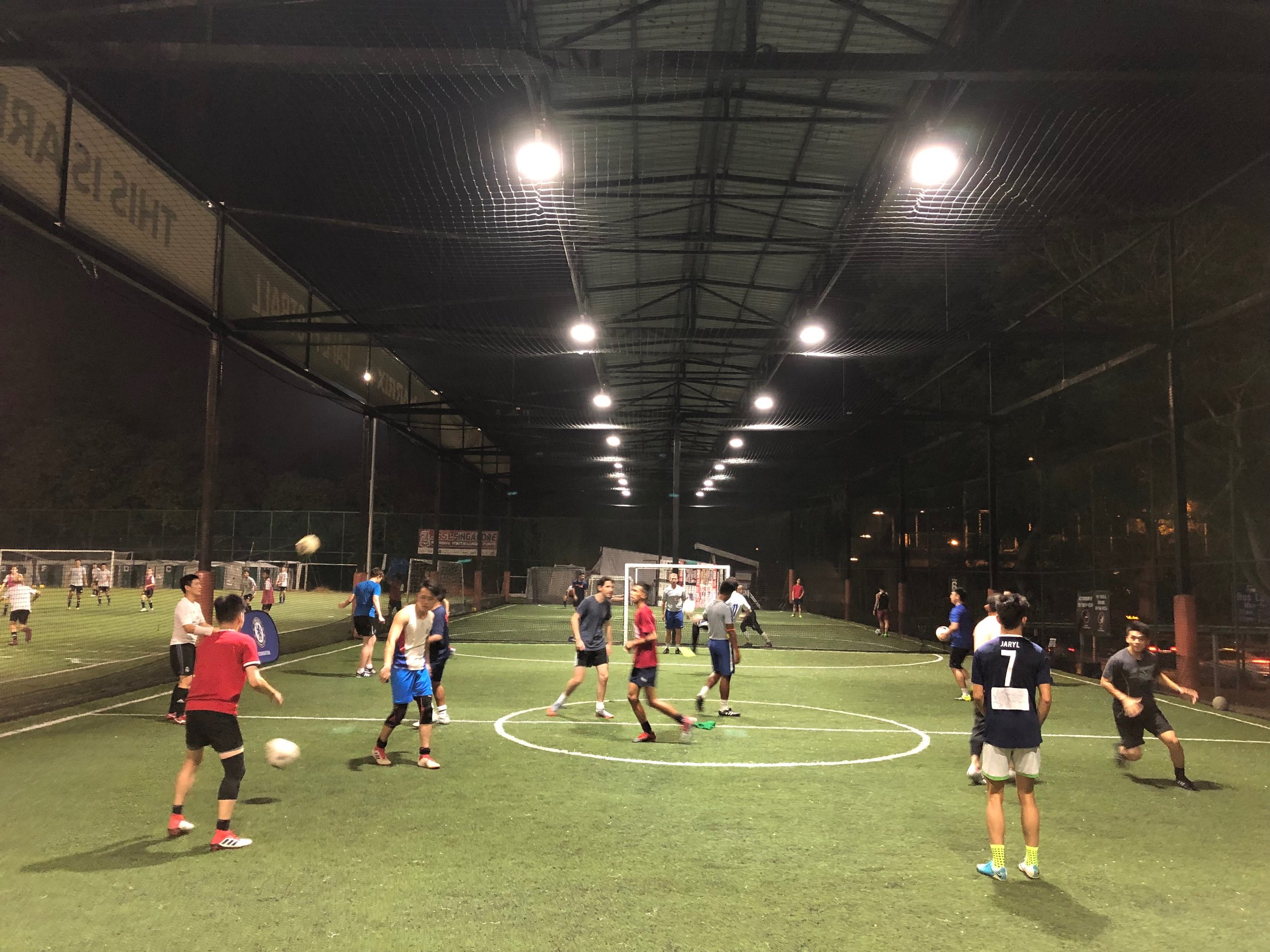 A collaboration between The Arena and Chelsea FC IDCSG, this 1 hour program focuses on improving the individual's football fitness and ball mastery.
Led by coaches from Chelsea, the goal of the program is to improve the social footballer's game performance and overall fitness.
Held every Thursday from 8pm to 9pm at The Arena's award winning artificial turf, do come and join the group of like-minded individuals if you are looking at a football themed work out session!
Your first session is FREE! Come down and try it out. See if you like what we offer.
You can also click on the link below to find out how much it costs to join our in-house program!
The Arena King of Kings
This inaugural event aims to bring all gyms in Singapore together to share skills and passion about the sport. A platform where local professional athletes showcase their talents against international competitors to the general public, the event gathers momentum developing our homegrown athletes to produce a Singapore based W.M.C. champion. Come enjoy an evening of Thai culture and heritage through music, food, dance, entertainment, sport and flea market booths.
Date 6 January, Sunday
Time 7.30pm - 11pm
(Registration begins at 7pm)
Limited tickets available.

Price $60/pax
Venue 48 Woodleigh Park, Singapore 357844
*We regret all purchased tickets are non-refundable.
#ArenaKings
The Mother of All
Futsal Leagues is back!
Following the highly successful debut season of the Arena Futsal League, we are excited to announce its return!
Season 2 of the Arena Futsal League kicked off on 02 October 2018! Our kind sponsors - Cafe Football and Mitre are continuing their sponsorship of the tournament.
Missed out on Season 2? Fret not, join us for Season 3 (starting 2019 Feb)!
Register your interest now and stand to win early bird prizes.
Mark your calendars! We are constantly planning and creating new activities for you, we want you to love your sports and workout. To have first hand news on upcoming events, subscribe to our broadcast list!